Nominations for 2016 book covers will close on January 15, 2017.

Watch for the annual contest this Spring and vote for your favorite 2016 covers.
​
​
To nominate a cover, click on the appropriate category below:
​
​
​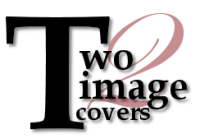 ​Genre Descriptions
Avant Garde:
Covers that are outside the box of romance cover trends, cutting edge, unique, future trend setters, inventive, and feature a fresh approach in cover design. The covers can be from any of the categories listed below but they also can be from women's fiction, historicals, straight mysteries, or even thrillers. We are looking for the trail blazers in cover design.
Contemporary encompasses modern day and retro romances from 1980 forward, and includes the following:

Contemporary Romance

Contemporary Alternate Reality (romances w/paranormal elements or science fiction/fantasies with strong romance elements)

Contemporary Series (Entangled or Harlequin "category imprints" with a Series type banner or logo)

Contemporary Romantic Suspense (romances with suspense elements or mysteries with a strong romance element)
Historical encompasses romances from past eras before 1980, and includes the following:

Historical Romance

Historical Alternate Reality (romances with a paranormal element or science fiction/fantasies with a strong romance element)

Historical Series (Entangled Scandalous, Harlequin Historicals, Traditional Regencies, or Love Inspired Historicals)

Historical Romantic Suspense (romances with suspense elements or mysteries with a strong romance element)
Two-Image Covers:
Any covers from the above subgenres are eligible for a TIC nomination. Two Image covers feature either: a Stepback with an additional image placed on the inside or a Back Cover with an additional image comprising more than 50% of the back cover.
Worst:
"What were they thinking?" covers but not necessarily the worst covers produced that year. Print and E-Book covers from any of the above subgenres are eligible for the Worst category.
Holiday Favorites:
Nominate your favorite holiday romance cover in the Holiday Favorites Contest. Any holiday is welcome, not just winter-related ones!

Online voting runs from December 1 to December 31 of the contest year, with winners announced in early January.

Nominations of holiday covers accepted until November 15 of the contest year.
Don't Know:
If you aren't sure where your cover belongs, use this form.
​
Nomination Guidelines 2016!
Romance covers published during the 2016 calendar year are eligible. If a cover was published in different formats, during two different calendar years (i.e. A book is published as an eBook one year and published with the same cover as a paperback or hardcover in the following year.), it can be nominated in both years but can only appear in the contest finals once.
If a cover was published in December, 2015 and was not nominated or featured in the 2015 contest then it is eligible for the 2016 contest.
If a cover nomination features an illustration that has been used on another cover, from either the current year or a previous year, the covers must have unique styles and different layouts. If the covers are too similar, the second cover nominated will not be eligible.
Readers, authors, publishers, committee members, and artists are welcome to nominate romance covers.
Covers must be suitable for viewing by the general public.
Short stories and novellas must be at least 9,000 words or 35 print pages.
The book must feature a fictional romantic relationship (exceptions: Avant Garde, TIC & WO nominations).
The romantic relationship should be the major focus of the book, not just a subplot.
​
The book must contain one of the classic elements of a romance with a happy or satisfying ending.
​
You may nominate as many different covers as you like. However, nominating the same cover several times is not necessary. All nominated covers will receive the same consideration.
E-Book cover nominations must include the date of first publication in order to be eligible for consideration.
International covers are acceptable but the cover must be available for purchase by someone in the US.
​
The cover image and necessary information must also be available.
​
​